Uxbridge Podiatry
PhysioQinetics Uxbridge Podiatry Service
PhysioQinetics Uxbridge Podiatry service provides first-class chiropody / podiatry, biomechanical assessment, custom orthotics to our clients. We have the equipment, the skills, and the expertise to deliver the best foot care to you and return your physical health to its very best.
PhysioQinetics Uxbridge Podiatry Clinic was established in 2011 and has since enjoyed an unrivalled reputation to be one of the best podiatry clinics in the local area.
With our head clinic sits in the heart of the London Borough of Hillingdon, we have excellent transport network close to the town of Uxbridge. Our Uxbridge Podiatry service covers Uxbridge, Ruislip, Ickenham, Hayes, Hillingdon, Denham, Harefield, Ive, and nearby area.
Uxbridge Podiatry service has a long history in healthcare provision, with 3 full-sized treatment rooms providing first-class physiotherapy and podiatry care in a modern environment. 
Our podiatrists at Uxbridge are highly skilled health professionals, trained in the management of disorders of the foot and lower limbs. We aim to improve our patients' life and mobility by reducing pain, minimising the risk of infection, and by keeping people active and mobile with proper foot care.
Conditions our experts in Uxbridge Podiatry can help you with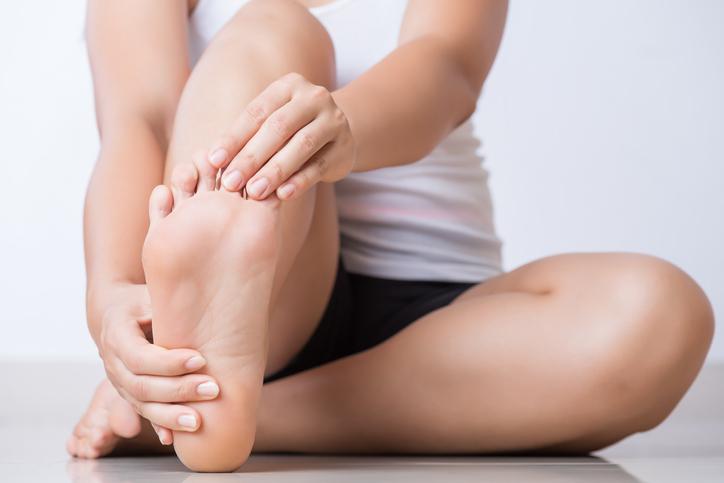 Getty Images under licence to PhysioQinetics Ltd.
PhysioQinetics Uxbridge Podiatry covers Uxbridge, Ruislip, Ickenham, Hayes, Hillingdon, Denham, Harefield, Iver, and nearby area.
Many of our therapists, past and present, including one of our co-founders were trained in physiotherapy at Brunel University in Uxbridge and we are proud to serve our local community here in Uxbridge. Ever since opening our doors in 2011, we have strived to constantly improve and expand our services to include acupuncture, pilates and biomechanical assessment. We are now the established choice of podiatry service provider for many consultant orthopaedic surgeons in the nearby area.
Our Uxbridge clinic consistently rank the top spots amoungst UK top's Physiotherapists and our recent Patient Satisfaction Survey further backed up our success.
Getty Images under licence to PhysioQinetics Ltd.
How to find us in Uxbridge?
By car
PhysioQinetics Uxbridge Podiatry is 5 mins drive from M4 junction 4 and about 10 mins from the M25/M4 junction. Exit M4 at junction 4 onto Stockley Road/A408. Continue straight on Stockley Road until 2nd roundabout and take the 2nd exit onto West Drayton Road/B365. Bear left on West Drayton Road for 1/2 mile and turn left onto Harlington Road/A437. Continue for 0.3 mile and you will see us on your left next to a double roundabout. Parking either at the clinic or plenty of off-street parking available.
By public transport
We are approx. 600 yards from Hillingdon Hospital in Uxbridge, within 2 mins walk from multiple bus stops with services from Brunel University, Hayes, and Heathrow area via route U2, U4, U7, A10, 724. Click here to download a bus route map around our area!