Heel fissures (cracked heels)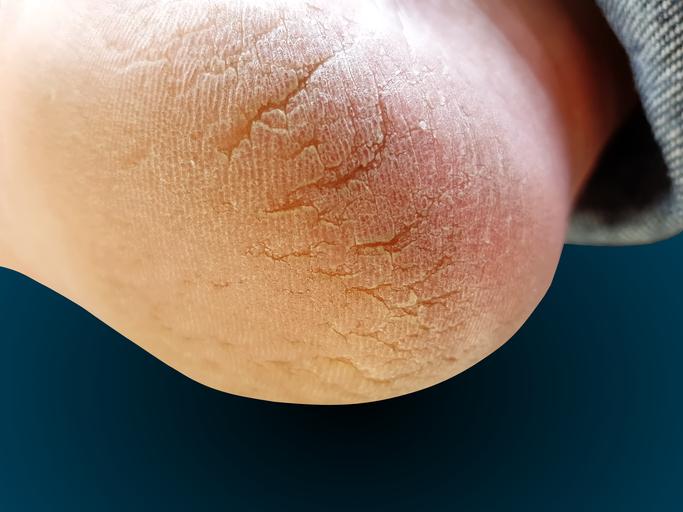 Getty Images under licence to PhysioQinetics Ltd.
Heel fissures, also known as "cracked heels", are a common foot problem. They occur when you do not treat calluses that form on your heels. Over time, the callused skin can become thick, hard, dry and flaky. Eventually, a crack or multiple cracks may develop on your heels. These fissures can form around your entire heel or just on one side of your heel.
Cosmetically, heel fissures can be a nuisance. However, sometimes, the cracks can deepen and break open, causing pain and bleeding. In severe cases, the fissures can become infected, leading to a serious medical problem. Infections can be especially dangerous for the elderly, people with diabetes, or people with weakened immune systems.
For thickened, callused heels, treatment from our podiatrist is the quickest and most efficient treatment available. Using special instruments, we can work on debriding the callused skin and any cracks.