Sports massage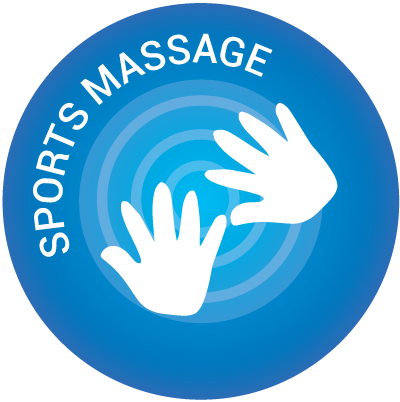 This is a deep tissue massage technique designed to stimulate the muscles and to release tension that builds up in the body's soft tissues due to over-use, after injury, through inactivity, or simply the stress of everyday life.
Many athletes use it as an essential part of their training regime. However, the benefits of sports massage extend far beyond the athletic field. If you have a sedentary job and spend all day at the office you may feel the stress of daily life manifest itself as neck, shoulder or back pain. Alternatively, if you are an active sportsman/woman you may want to stay free from aches and injuries that may prevent you from reaching the peak of your performance. 
In any case, our therapists will assess your need individually and tailor your massage to the specific areas which require attention. This will help release your muscle stress and increase your performance and minimise your risk of injury or re-injury.
Getty Images under licence to PhysioQinetics Ltd.
There are many benefits of a Sports Massage, they include:
Relief to tired and aching muscles
Improving the circulation and lymphatic flow
Increasing the range of movement of joints and flexibility of muscles
Decreasing muscle tension
Remodel scar tissue
Boost performance
Pain relief and relaxation
Preventing Injury
Effective rehabilitation after injury
After your Sports Massage session
Massage has many effects on the body and mind, most commonly lowered blood pressure and a feeling of being totally relaxed. 
After your massage you will be asked to rest for a few minutes and when you are ready, you can get up slowly allowing yourself to adjust to the relaxed state you may be in. You may feel thirsty after treatment - this is due to stimulation of the autonomic nervous system. Please ask for a drink or bring a bottle of water with you.