Selina Kiew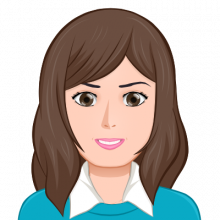 Chartered Physiotherapist
BSc (Hons), MSc (MSK Phys)
Selina joined the team at PhysioQinetics as an excellent manual therapist having qualified with First-Class Honours in Bacholor of Science (BSc) in Physiotherapy, and later also gaining a Master (MSc) degree in musculoskeletal Physiotherapy in Sheffield. With a strong educational foundation and a deep understanding of human anatomy and rehabilitation techniques, she is passionate about helping individuals recover from injuries, improve their physical well-being, and enhance their overall quality of life. 
She specialises in advanced 'hand-on' techniques in the treatment of musculoskeletal conditions, and has gained a wide range of experience in treating sports injuries, workplace-related injuries, accidental injuries, as well as post-surgical rehabilitation. In addition to strong manual therapy skills (massage, mobilizations and MWMS, STR, MFR and MET), Selina also has a special interest in rehabilitation through exercise prescription, as well as using adjunctive treatment modalities, such as heat, cryotherapy, US, TENS, NEMS and IFC. Her hands-on experience was further enhanced with excellent communication and interpersonal skills, enabling her to establish rapport with patients and motivate them during their rehabilitation journey.
In her spare time, Selina enjoys running and is a keen reader.