Nail care and fungal infections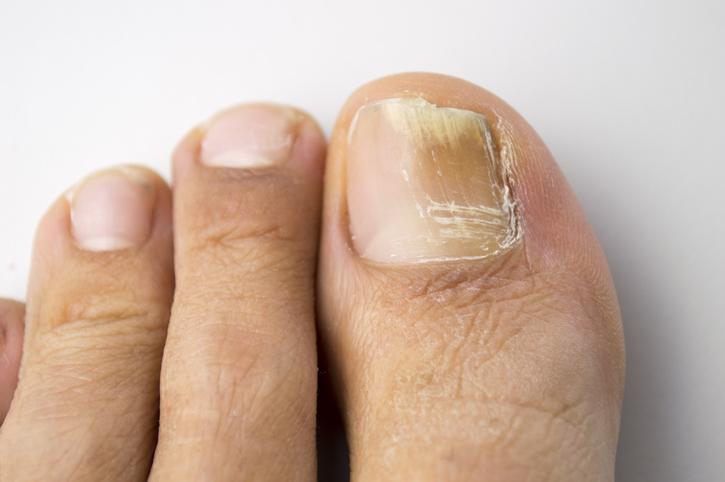 Getty Images under licence to PhysioQinetics Ltd.
Unsightly, uncomfortable, and unhealthy, toinail infection is a condition that brings many people to our clinic. We can help to diagnose the presence of this, or if your toinail fungus has already been diagnosed by your GP, we will be able to recommend the most appropriate and effective treatment for you.
The most common form of treatment is topical and/or oral anti-fungal medications, often with prescription by your GP or our in-house doctors.
Oral anti-fungal drugs: these drugs are often the first choice because they clear the infection more quickly than do topical drugs. These drugs help a new nail grow free of infection, and in doing so, slowly replace the infected part as your nail grows. As such, you typically need to take this type of drugs for a longer duration of time - often 6 to 12 weeks. But you will not see the end result of treatment until the nail grows back completely. Some anti-fungal drugs can have side effects ranging from skin rash to liver damage. You may need occasional blood tests to check on how you are doing with these drugs.
 
Medicated nail polish / nail cream: we may prescribe an anti-fungal nail polish or anti-fungal nail cream to paint over or rub into the infected nails after soaking.
 
Surgery: sometimes nail surgery to remove the nail may be required and anti-fungal drugs can be applied directly to the infection under the nail.

Our podiatrist will assess your nail infection and then recommend the most effective treatment to you.