Ultrasound therapy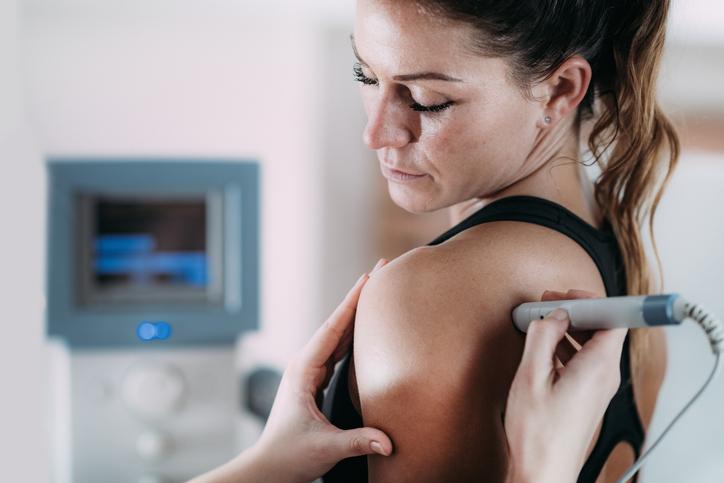 Getty Images under licence to PhysioQinetics Ltd.
How can ultrasound therapy help?
Promote tissue healing and reduce inflammation
What is ultrasound therapy?
Ultrasound therapy has been used by physiotherapists since the 1940s. It involves the passage of high-frequency sound waves to the site of soft tissue injury, Its main action is the modulation of tissue inflammation and is used to promote soft tissue repair and healing following mucle, tendon, or ligament injury.
We often use this modality if it has been recommended by your doctor or orthopaedic consultant. We rarely use this technique in isolation, and it is almost always applied in conjunction with other physiotherapy treatment.
Therapeutic ultrasound has been shown to cause an increase in:
local blood flow
scar tissue breakdown
tissue healing
muscle fibre relaxation
The most common conditions treated with therapeutic ultrasound include soft tissue injuries such as tendonitis, non-acute joint swelling, and muscle spasm. Most muscle and ligament injuries could benefit from therapeutic ultrasound.