Mevish Akhtar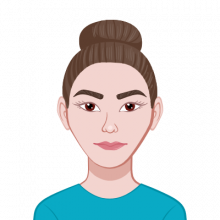 HCPC-registered Podiatrist
Mevish qualified in Podiatric Medicine in 2014 at the University of East London. She consults with us as a bio-mechanical podiatrist. Mevish started her Podiatry career in the private sector and has thousands of hours of clinical experience, where she is well equipped to assess and diagnose many lower limb conditions. Whether they may be relating to complex bio-mechanical issues, dermatological skin conditions or expert routine care.
Mevish is HCPC-registered and a member of the College of Podiatrists, with a license to administer local anaesthetic in order to undertake minor surgical procedures, prescribe and advise on POMs and provide a wealth of knowledge along with a friendly caring attitude.
"My main interests lies in treating bio-mechanical injuries of the lower limb and foot. I take a patient focused approach and a detailed history coupled with relevant assessments to diagnose and treat conditions. I am always looking to expand my bio-mechanical scope of practice and take on new challenges, having successfully diagnosed and treated many difficult and obscure complaints of foot pain I am certain I can help my patients achieve the result they want!"