Dr Josh Chai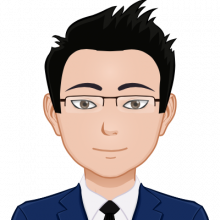 Managing Director and Consultant Cardiologist
BA MA(Cambridge) MB BChir DPhil(Oxford) MRCP(London)
As an elected Oppidan Scholar of Eton College and Rolleston Scholar of St John's College of University of Cambridge, Dr Chai qualified in clinical medicine from University of Cambridge with first-class Honours. He completed his post-graduate general medical training in St Bartholomew's and the Royal London Hospitals before taking up specialist training in General Internal Medicine and Cardiology at St George's Hospital and King's College Hospital in London. Having been awarded the prestigious Medical Research Council Clinical Research Fellowship to pursue his doctoral research, Dr Chai completed his PhD (DPhil) at the University of Oxford. He is a practicing Consultant Physician and Interventional Cardiologist at Frimley Health NHS Foundation Trust.
His award-winning research has been published in many internationally peer-reviewed high impact journals and presented in various international medical conferences. Dr Chai was the receipient of the Young Investigator Award from the European Atherosclerosis Society, Finalist award for the Melvin Judkins Young Clinical Investigator from the American Heart Association , as well as the President's Prize from the Royal Society of Medicine in London. His primary research focus in cardiovascular medicine has cultivated in him a strong interest in sports and exercise physiology. He co-founded PhysioQinetics with Michelle to bring about advanced manual therapy using evidenced-based and cutting-edge techniques.
Dr Chai does not have routine direct clinical activity at the practice but is responsible for clinical governance, technology solutions, and the strategic direction of the practice. In his spare time, he is an avid wedding and portrait photographer.