Pregnancy-related pain
Do you have pregnancy-related pain?
We can offer safe advice and treatment for musculoskeletal pain during and after pregnancy.
You may find regular tasks such as sitting, walking, standing and working difficult when pregnant.
Almost all women experience musculoskeletal discomfort during pregnancy, and as many as 25% of all pregnant women experience temporarily disabling ones.
This is due to the tremendous changes undergone by the body during any healthy pregnancy.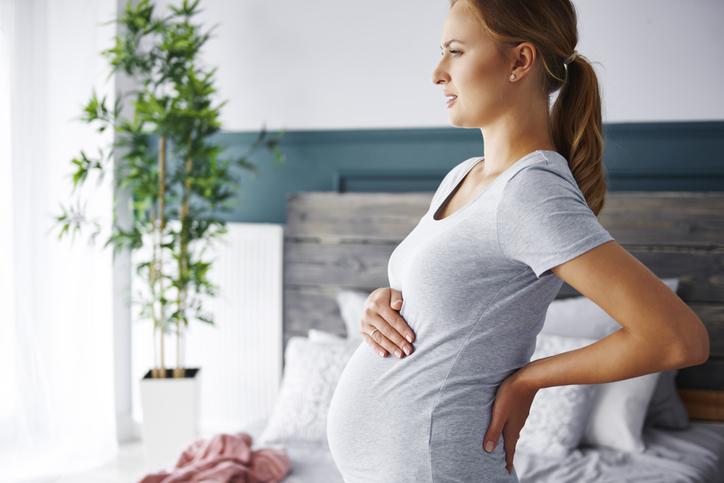 Getty Images under licence to PhysioQinetics Ltd.
Around 75% of pregnant women will suffer with back pain during their pregnancy.
Most of the time the pain is pregnancy related and symptoms will subside once the baby has been born. Physiotherapy can sometimes help ease the discomfort of low back pain, pubic pain or sacroiliac pain.
Women also commonly experience muscle and joint pain postnatally. The following are contributing factors which would benefit from physiotherapy advice and treatment:
1. weakness of the lower abdominal and pelvic floor muscles in both vaginal and caesarean deliveries,
2. long periods spent sitting whilst feeding the baby can contribute to tightness in the upper body,
3. the hormonal changes post-delivery and whilst breast feeding loosens ligaments, which are then more vulnerable to sprains and strains,
4. unaccustomed lifting and bending over cots, car seats etc.